January 30th, 2009 by Jordan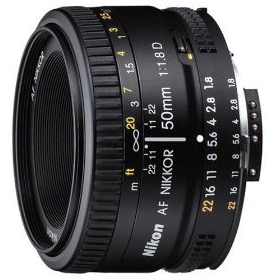 The Nikon 50mm f/1.8D AF Nikkor Lens for Nikon Digital SLR Cameras…..AAAAAAAAHHHHHH (High pitch single tone choir music going on inside my head). I've been a fan of Nikon for a while, and due to budget issues, it makes it difficult to be a fan of Nikon if you know what I mean. But this lens is priced right at $109.95.
Pros: Small, Great for Travel Photography doesn't suck up valuable luggage space. Inexpensive, at least for Nikon, you won't loose a lot of sleep if you drop it or it gets stolen while traveling. Autofocus, works great in low light situations, all the standard stuff that makes Nikon good is in this camera.
Cons: None that I can find for travel purposes.